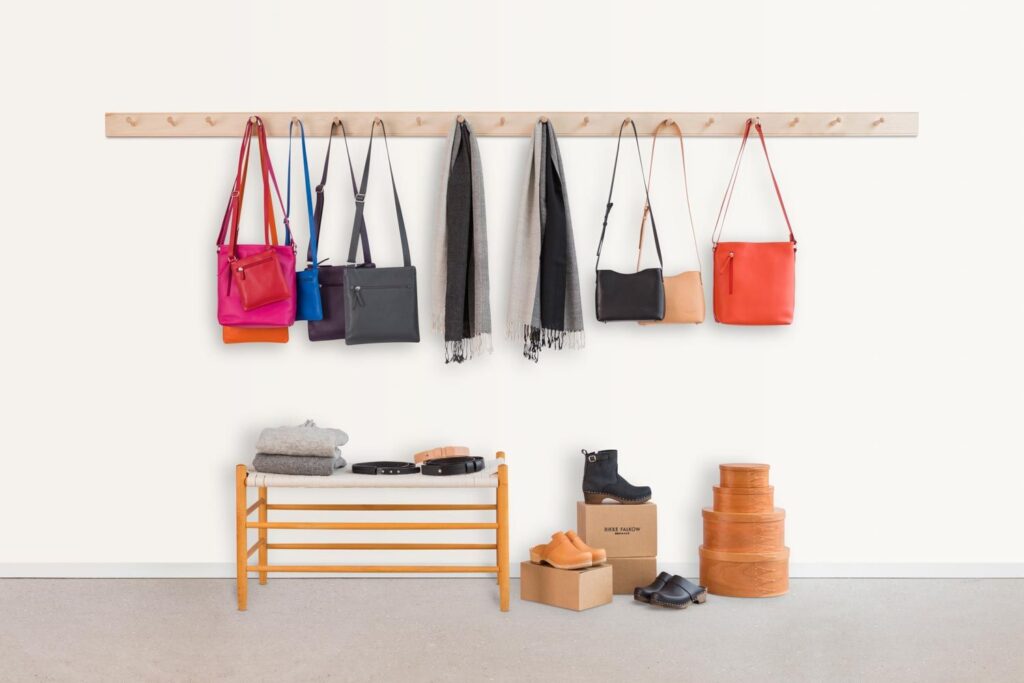 RIKKE FALKOW is a Danish architect and designer with a degree from the Royal Danish Academy. In 1995 Rikke Falkow founded ULTIMO Design to import and wholesale original American Shaker products. Since then, Ultimo Design has evolved in line with the Shaker philosophy and values of purity, durability and decency, and each new product added to the collection have been designed and developed with these ideals in mind. Today ULTIMO Design offers two separate collections: ULTIMO and RIKKE FALKOW. 
The ULTIMO Collection consists of a selection of handcrafted quality leather bags and accessories in a classic Scandinavian design, available in a large variety of beautiful colors. The simple and clean Scandinavian design and the high quality provide everyday bags that you will love to use for many years.
The RIKKE FALKOW collection captures the essence of classic craftsmanship and timeless design. All products are handcrafted from exquisite and durable natural materials, capable of developing a beautiful patina.  The simple and timeless design allows the qualities of the materials to be expressed and provides products that only get better over time.
NEW STORE AND SHOWROOM IN RØRVIG
I december 2022 åbner en ny RIKKE FALKOW butik i Rørvig.