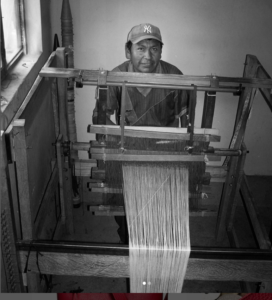 RIKKE FALKOW Scarves are designed in Denmark and hand woven in Bolivia by the skilled weaver Don Apericia. 
The scarves are made of pure alpacca wool in soft muted colors. The wool is soft and warm and gives you a luxurious comfortable feeling.
Alpacca wool is a soft, durable and silky natural fiber. It is warmer than sheeps wool, not prickly, and has no lanolin which makes it hypoallergenic.